Geritol League
Wednesday mornings starting at 8 am.
Senior men play 18 holes. Some walk, some ride.
Well run with a weekly fee to go for prizes.
Lots of comradery and good times.
League of Extraordinary Gentlemen
Tuesdays starting at 830
18 holes with a different format each Tuesday
$5 weekly for prizes and closest to pin and closing banquet
Random draw each week to determine groups
Lots of fun and a great way to meet new golfers
Chicks with Sticks
Ladies 9 Hole golf group play every Thursday at 830
We alternate between the front 9 and the back 9
Very social and lots of fun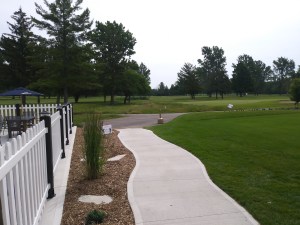 Thursday Senior Ladies
Every Thursday at 9:00
Great group of girls having fun playing 18 holes.
Very social. Great to meet other golfers.
Fore more information
Call the Pro Shop 519-428-9993 or email us at golf@portdovergolfclub.com